Delivering positive PR in the community and across the city for an iconic Brighton development
Learn more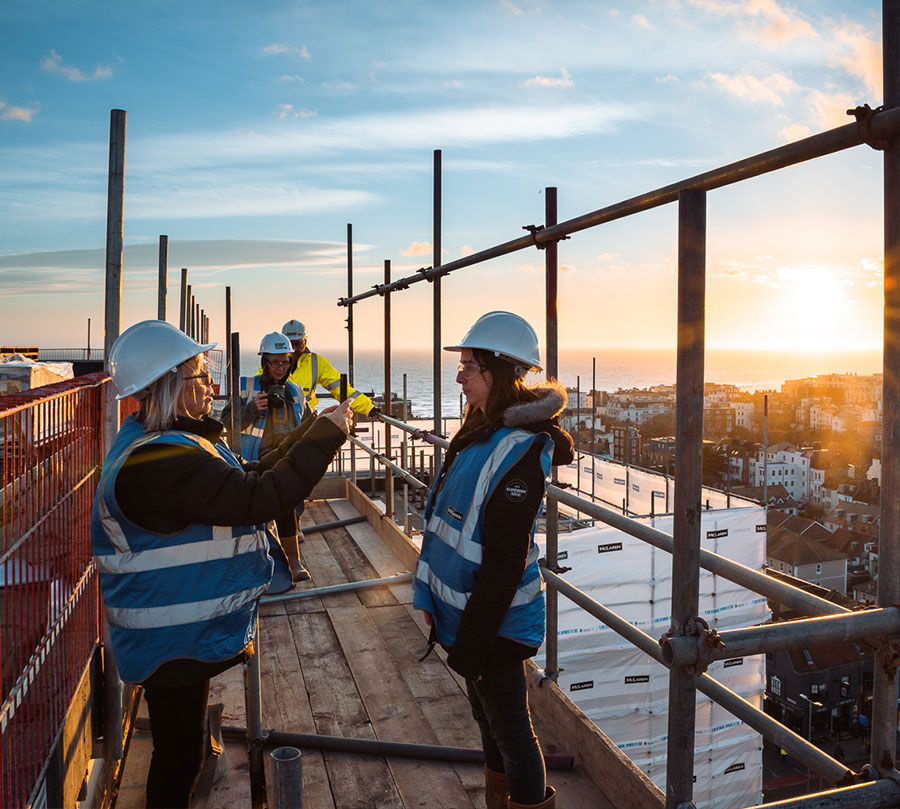 "Midnight's client relationship with Socius speaks for itself; in 2018 they managed one Socius account, in 2019, Midnight managed three accounts. The reason why they are so successful? There are three key reasons. Most important, they are personable and fun to work with. Secondly, they are highly diligent and think of all the potential opportunities and challenges that a campaign can bring, no matter how minor the detail. Finally, they get things done – positive action and delivery are often all too rare in this world. They also know LOTS of people, which is a pretty useful skill in public relations.

Liam Ronan-Chlond

Head of Engagement, Socius
How a ground-breaking, long-term campaign to positively promote Edward Street Quarter helped our client secure planning consent and promote the development over a six-year campaign.
In October 2017, London-based property developer First Base (later Socius) appointed Midnight as one of its suppliers local to the area. Our brief? Generate positive PR ahead of granting planning permission for the £140 million redevelopment of the Amex House site in Kemp Town. The project would be Brighton's largest mixed-use commercial development since the mid-1990s. Despite the benefits, local residents were suffering construction fatigue from continuing development in the area. Positive sentiment was in short supply. Post-planning consent, the challenge was driving interest from businesses and residents to occupy the space.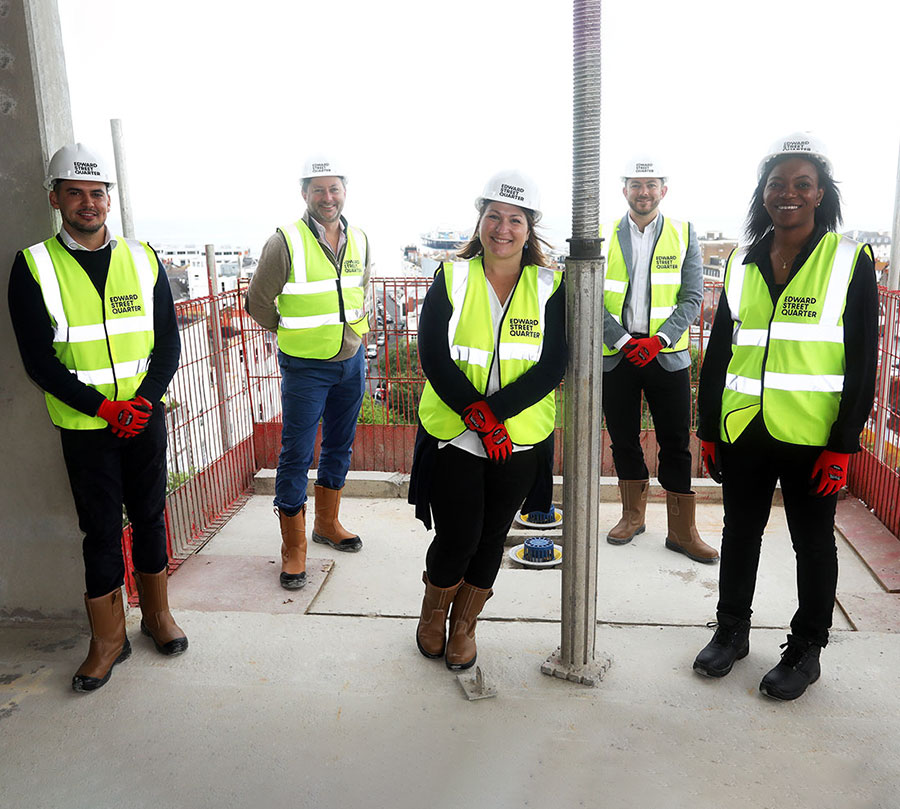 How Midnight
met the challenge
How do you get on-side with a community tired of property development projects ruining their quality of life? With a ton of patience, consistent outreach and community engagement. In effect, Midnight became Socius's eyes and ears on the ground, handling every aspect as part of the long-term relationship.
As a London property developer, the company needed a local team to generate positive news around Edward Street Quarter, build relationships with stakeholders and forge strategic partnerships with local suppliers. So we headed over to the site on a regular basis from when we were hired through to project completion.
Midnight was tasked with generating positive PR for the development pre-consent to generate positivity for the development post-consent to attract potential occupiers. It wasn't a walk in the park, though.
Residents around the development were not happy. This was just one more project in a line of projects that have left a community fatigued with building activity.
With actively negative sentiment around planning consent, our strategy focused on engaging with the community and local groups. This included initiatives such as drop-in sessions that allowed local people to put a face to the developers and ask questions and enabled us to make their case around the benefits, including investment and employment opportunities.
And when we needed to kick into action to protect our client from a negative outcome, we delivered. On the morning of the planning committee meeting, we got word of a negative comment published. Thanks to the quick thinking of our smart, agile team, we reacted to events quickly to publish a rebuttal and mitigate any impact on sentiment.
As our partnership developed from pre-consent to post-consent PR, our horizon moved from local and regional to national. Throughout, we maintained our focus on keeping Edward Street Quarter relevant to residents, media contacts and partners in the city to keep all parties on-side.
Building positive sentiment, connection and strategic partnerships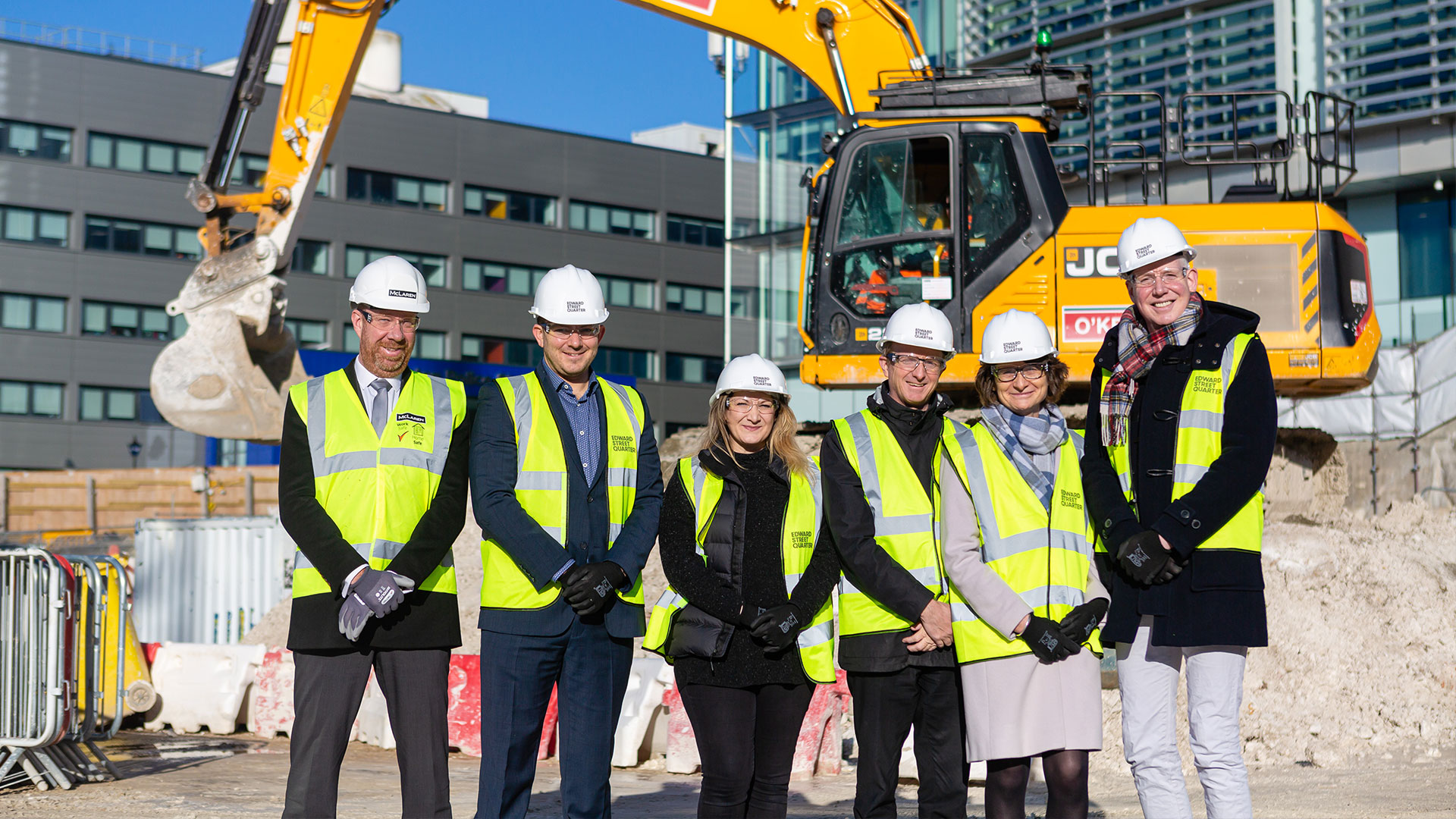 Our approach and use of strategic initiatives to position Edward Street Quarter within the city evolved as our responsibilities grew. Over six years, we delivered a blend of community engagement activities, press briefings and interviews with local journalists. Our team consistently told the story of the development's milestones, and made the case for the social value delivered by the project.
Often members of our team would attend local events with our Socius hats on (not real hats sadly… we left those for the topping-out ceremony). And we attended and acted as an ambassador working on behalf of Socius at local events. The client trusted us to build relationships and partnerships on their behalf, such as the one with Brighton Chamber.
Our journey with Socius continued from pre-consent to post-consent and our focus moved to filling the development. We were trusted to fully takeover the development's social media and external communications.
Being from Brighton, our team had a few creative ideas up our sleeves. We used our local contacts to help Socius improve the connection between the development and the community. Our team facilitated original ways to root the development to the locality and ensure continued buy-in.
One of our favourite moments of the campaign was inviting local photographers to the topping-out ceremony to capture the view from Brighton's newest vantage point. We also worked with a local public art strategist to promote the commissioning of three major art pieces. Each piece connected the area's history to Edward Street Quarter and supported positioning the development as a benefit to the city and community.
Helping clients and stakeholders make an impact and deliver social value
Ok, it's unusual for one agency to work from the start of the development through to the launch party as the client celebrates completion. But the six-year partnership has been (literally) ground-breaking for both parties.
For the client, Midnight's approach has become a blueprint for local and community engagement for its other regional developments across the UK.
We've shown through working with Socius that we're more than a PR provider. We're a strategic partner who can deliver large-scale PR and engagement activity over a sustained period. And we can build relationships and work with local communities, stakeholders and partners for long-term impact.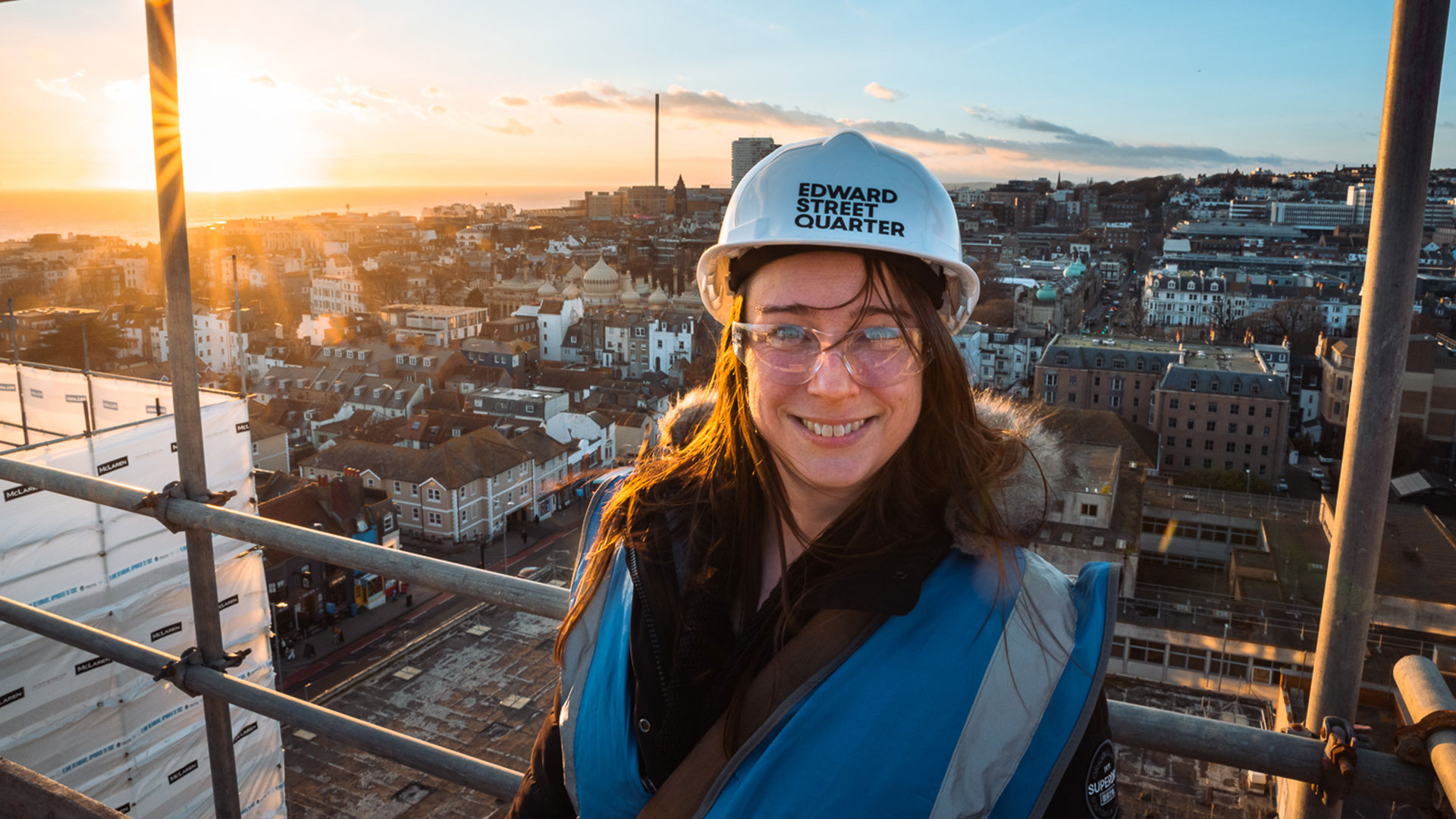 Our campaign ensured the broader impact of the development has been realised, delivering more than £15 million in social value. The project employed local people and brought on apprenticeships during construction and initiatives supported local schools, charities and community groups. It also revitalised an area of Brighton long in need of focus and created a new centre of interest for businesses and visitors to the city.